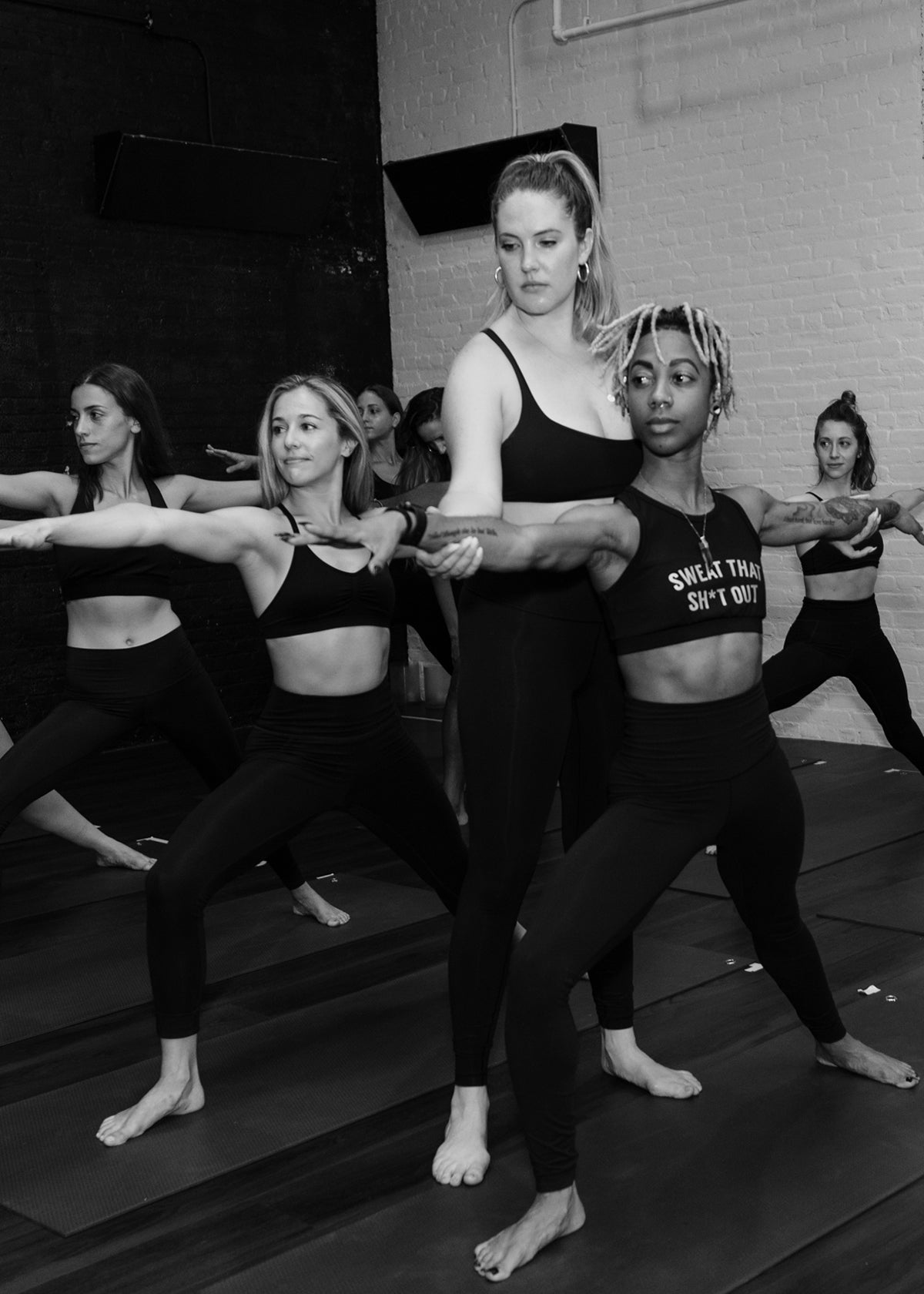 200-Hour Teacher Training: WINTER 2024
Regular price
$3,000.00
Sale price
$2,700.00
200-HOUR TEACHER TRAINING: WINTER 2024
JANUARY 16- MARCH 10 | 2024
Sessions take place four days a week with the option of online + in-person. All participants will meet virtually Tuesday, Thursday + Sunday. Saturday sessions can be done online or in person at Y7 East Village,New York. 
LA based students will have opportunities to connect to LA based senior teachers that support  the teacher training program with LA in studio meetings . 
All students will be paired with a mentor during the program for additional support and additional mentor meetings with a smaller group of students for a total of two additional hours. 
See below for a breakdown of the schedule and options available. 
Please choose the option that best suits your schedule:
TUESDAYS + THURSDAYS
6pm – 9pm EST (5pm – 8pm CST / 3pm – 6pm PST)
All students meet virtually via Zoom
SATURDAYS
2pm – 5pm EST (1pm – 4pm CST / 11am – 2pm PST)


NYC: Y7 East Village In Person
Online students will join the NYC session via livestream in your respective time zone.
SUNDAYS
12pm – 3pm EST (11am – 2pm CST / 9am – 12pm PST)
All students meet virtually via Zoom
                 EARLY BIRD PRICING (Ends December 15,2023): $2,700
If you are purchasing this as a gift, please enter the recipient's information in the shipping field. *They will not be notified immediately*
Additional payment plans available for as low as $168/month. Click ShopPay below to purchase now and pay over time.
All purchases are final. At the time of enrollment 25% of tuition will be considered as a non-refundable deposit.  Program includes complimentary access to Y7 Online + 20% off all Y7 merch.